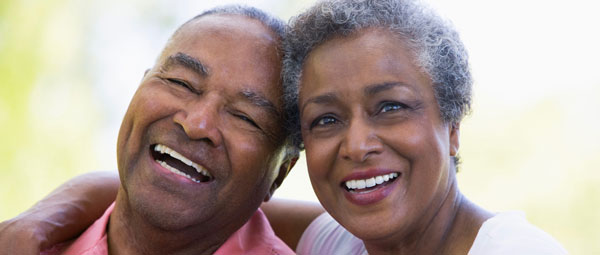 For patients looking to restore their smiles from the effects of tooth loss, dental implants are an excellent, long-lasting solution. During your free dental implant consultation, Dr. Hong will assess your smile needs and goals to determine if permanent dental implants are the right treatment option for you!
Has your smile suffered from tooth loss? Dr. Tony Hong at Clear Smile Dental Care is an expert in restoring smiles back to their optimal appearance and function using powerful dental implants. Whether you're looking to restore a single missing tooth, a full set of teeth, or multiple lost teeth, our team offers the top dental implant services near Highlands Ranch, CO, and beyond!
How Do Dental Implants Work?
Dental implants are long-lasting, natural-looking restorations designed using titanium posts implanted into the jawbone where dental implants can then be attached.
With a secure fit, dental implants do not require any special adhesives and there are no restrictions on what foods the patient can eat. Whether a patient is missing one or several teeth, dental implants are a great option for restoring the aesthetic appearance and functionality of the smile. Even better, they stimulate growth in the jaw bone, making them the healthiest tooth replacement option available today!
1
What Type Of Dental Implant Is Best For Me?
We offer the following dental implant systems:
Single Dental Implants
All-on-4® Dental Implants
Hybrid Dental Implants
Implant-Retained Dentures
A single dental implant is designed to replace both your missing tooth and its root. Your single dental implant will be completed with a dental crown, carefully custom-shaded to match the rest of your smile!
3
All-on-4® Dental Implants
All-On-4 implant dentures are a long-lasting solution for patients who want an alternative to traditional removable dentures. Patients love how speedy and efficient this system is — All-on-4 implant dentures are designed to provide patients with a new, complete set of teeth on the same day as their procedure. Because these implants are always custom-crafted to seamlessly fit each individual patient, they have a natural, realistic look!
4
Hybrid Implant Dentures
Hybrid dental implants permanently affix dentures using the power of dental implants. For patients who have suffered widespread tooth loss and are looking for a cost-effective alternative to conventional full-mouth dental implants, this could be a perfect tooth replacement solution!