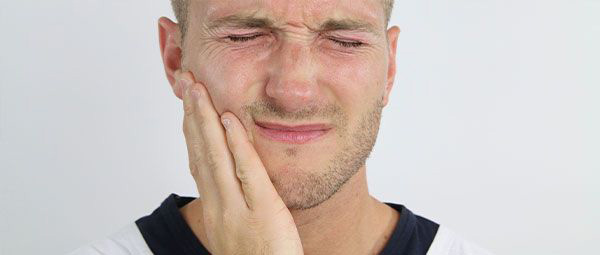 Do you need an emergency dental appointment? If you've experienced a dental injury, sudden or persistent tooth or mouth pain, or a broken dental restoration, you'll need urgent dental care right away. That's why Clear Smile Dental Care, your local Highlands Ranch, CO dental office, is here to provide same-day emergency dental care for you and your family.
Dr. Tony Hong is the best emergency dentist near Highlands Ranch, CO, and beyond because he ensures your comfort is our top priority. We'll schedule you for emergency treatment right away and ensure your appointment is as stress-free and seamless as possible!
Are you experiencing Tooth Pain?
Are you experiencing persistent tooth pain that just won't go away? If it's lasted longer than a day or two, that pain could indicate a more serious condition. At Clear Smile Dental Care, our signature emergency examinations include a thorough consultation by Dr. Hong, including a set of our digital x-rays!
1
Knocked-Out or Broken Teeth
Don't wait to seek treatment for broken teeth or knocked-out teeth! These conditions can cause dangerous infections that can impact not just the appearance of your smile, but the health of your entire body. If you or your family member have suffered a knocked-out tooth, cracked tooth, or broken tooth, call our emergency dentist office right away!
2
Broken Dental Fillings & Crowns
Clear Smile Dental Care is proud to use state-of-the-art materials for every dental restoration, including dental crowns and fillings. Even still, restorations can reach the end of their lifespan, endure damage or break for a number of reasons. Any damage to your dental restoration should be addressed immediately! If your dental crown or filling breaks or comes off, call us right away to schedule your urgent dental appointment.
Dental abscesses can emerge from infections left untreated just below the gumline. If you suspect you may have a dental abscess, Dr. Hong will make an assessment at your emergency dental appointment and determine the best treatment route for your oral health, which may include an emergency root canal or emergency tooth extraction.
Whatever emergency dental treatment may you require, our team will ensure your care is safe, speedy and gentle! Call Clear Smile Dental Care today to schedule your same-day or next-day emergency dental appointment.