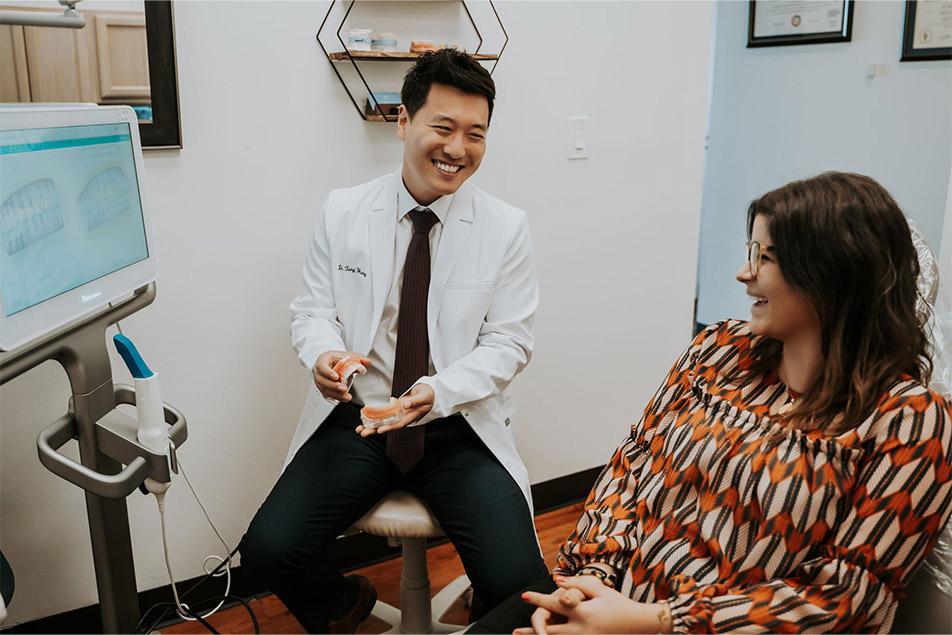 Healthier Smiles for the Whole Family
Are you looking for a comfortable, family-friendly dentist office that puts your needs first? Dr. Tony Hong and the team at Clear Smile Dental Care are dedicated to providing positive dental experiences for even the most anxious patients. We offer a long list of services right here in the office to make it easier for your family to receive high-quality dental care.
Whether you enjoy comforting amenities like warm blankets, soft chairs, and streaming services to keep you at ease, or are interested in sedation dentistry services to keep your dental anxiety at bay, we have you covered. Each visit will be tailored to your goals, wants, and needs, starting from the moment you enter our Highlands Ranch Dental Office.
Here are just a few of the services offered at our
Centennial, Co Dentist Office:
CENTENNIAL CO DENTAL TEAM