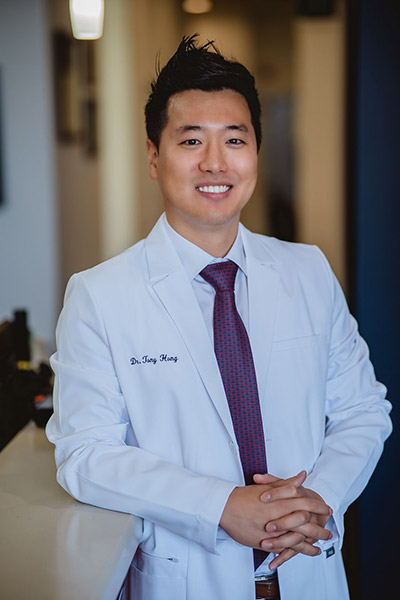 Dr. Tony Hong
Dr. Tony Hong grew up in Vancouver, Canada. He received his Bachelor's degree from Vanderbilt University in Nashville, where he met his wife, Jena. Upon graduation from Vanderbilt, Dr. Hong and his wife moved to Boston to attend Boston University, where they both received their Master's degrees in Oral Health Sciences and Doctor of Medicine in Dentistry. Dr. Hong practices general dentistry and his wife specializes in orthodontics.
Dr. Hong decided to move to Colorado upon graduating from dental school due to his love for adventure, nature, and skiing. He enjoys attending continuing education courses to expand his knowledge in dentistry. He is passionate about staying up-to-date on the latest technology in order to deliver the most efficient care and comfortable experience for his patients.
He is a member of the American Dental Association, Academy of General Dentistry, Colorado Dental Association, and Metro Denver Dental Association.
Top Family-Friendly Dentist in Highlands Ranch, CO