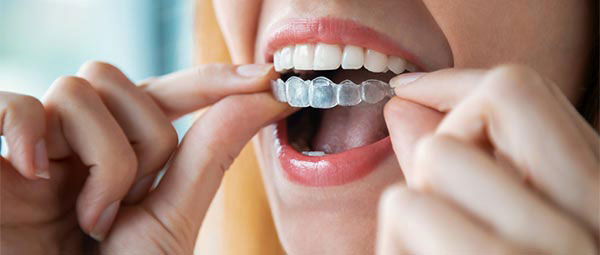 Ready to straighten your smile? Dr. Hong is an expert in discreet smile straightening with Invisalign clear braces. Start with a free consultation and enjoy $500 off your Invisalign treatment. It's never too late to begin treatment for a beautiful, aligned smile!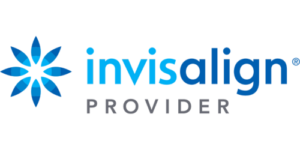 What Are Invisalign Clear Aligners & How Do They Work?
Invisalign is a trusted orthodontic system that involves a series of clear teeth aligners used to straighten teeth over time. Each invisible aligner is carefully custom-fitted and made to sit comfortably over teeth throughout the day and night. Our patients love that the clear aligners are removable when needed, to maintain effective oral hygiene habits and enjoyable mealtimes throughout the day.
To create your sets of clear braces, Dr. Hong will begin with a scan of the mouth using our advanced digital imaging technology. Each customized set of clear aligners is designed to be swapped every two weeks, to gradually move your teeth into alignment. As your treatment progresses, you will likely return to our Highlands Ranch, CO dental office to allow our Invisalign dentist to track your progress and ensure any necessary adjustments are made.
1
Wondering if Invisalign is right for you?
If you suffer from the following orthodontic conditions, you could be an excellent candidate for clear braces:
Crooked Teeth
Gaps Between Teeth
Overbites
Underbites
Crossbites
Crowded Teeth
Misshapen Teeth
…and more!
2
Your Invisalign Consultation with Dr. Hong
During your consultation, our Invisalign dentist Dr. Tony Hong will take time to determine a correct diagnosis, using our digital x-rays and imaging technologies to carefully examine your teeth and jaw.
If you determine treatment with Invisalign is right for you, Dr. Hong will proceed by taking digital impressions of the teeth to create your customized treatment plan.
While most patients with mild or moderate misalignment of the teeth will be candidates for Invisalign, Dr. Hong may recommend traditional orthodontics as an alternative treatment method should he discover a more severe orthodontic problem.
3
How Much Does Invisalign Cost?
Your total out-of-pocket Invisalign cost will vary and mostly depend on the following factors:
The specific terms of your dental insurance coverage
The length of your Invisalign treatment
Any preliminary procedures or treatments that may be required before you begin Invisalign treatmen
4
Schedule Your Invisalign Clear Braces Consultation
Ready for a straighter, more confident smile? Dr. Hong at Clear Smile Dental Care is here to provide the discreet clear braces treatment you need. Call us today to schedule your Invisalign consultation!